Join us for this special concert series from the comfort of your home! In partnership with our friends at Westminster Canterbury Richmond, this one-hour concert series features some of our best local singers performing nostalgic and contemporary music that you have come to love!

Shannon Gibson Brown – Thursday, August 27th at 7:30pm
 
Join Shannon Gibson Brown and pianist Joshua Wortham on a journey back in time with the songs of Virginia's own Patsy Cline! You'll catch yourself humming along to some familiar tunes like "Crazy", "I Fall to Pieces", "Back in Baby's Arms" and more!


Felicia Curry – Friday, September 11th at 7:30pm
 
Enjoy an evening with award-winning singer and actress, Felicia Curry and pianist Anthony Smith where stories will be shared, truths will be told, sing-alongs will be encouraged and joy will be found!


Robyn O'Neill – Saturday, October 10th at 7:30pm
 
Richmond legend Robyn O'Neill and pianist Anthony Williams are pulling out the trunk and dusting off their favorite show tunes! Join us for some standards from the Golden Age of Musical Theatre, including songs by Irving Berlin, Rodgers & Hammerstein, and Jules Stein and some newer hits too!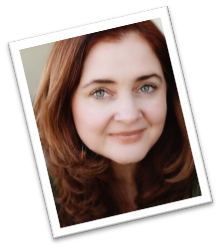 Performances will take place at the beautiful Sara Belle November Theater at Westminster Canterbury Richmond and will be live-streamed into your home via YouTube. Tickets for the livestreaming experience are just $15 per household or $40 for a subscription to all three performances.

Each performance will be livestreamed at 7:30pm and also available for viewing for one week after each performance. A link to the YouTube performance will be sent to ticket buyers via email one week in advance of the performance(s) purchased.
 
Tickets for the Legends Livestream Series are on sale now, and can be purchased online here or by calling Programming and Marketing Coordinator, Jacquie O'Connor, at (804) 916-9291.