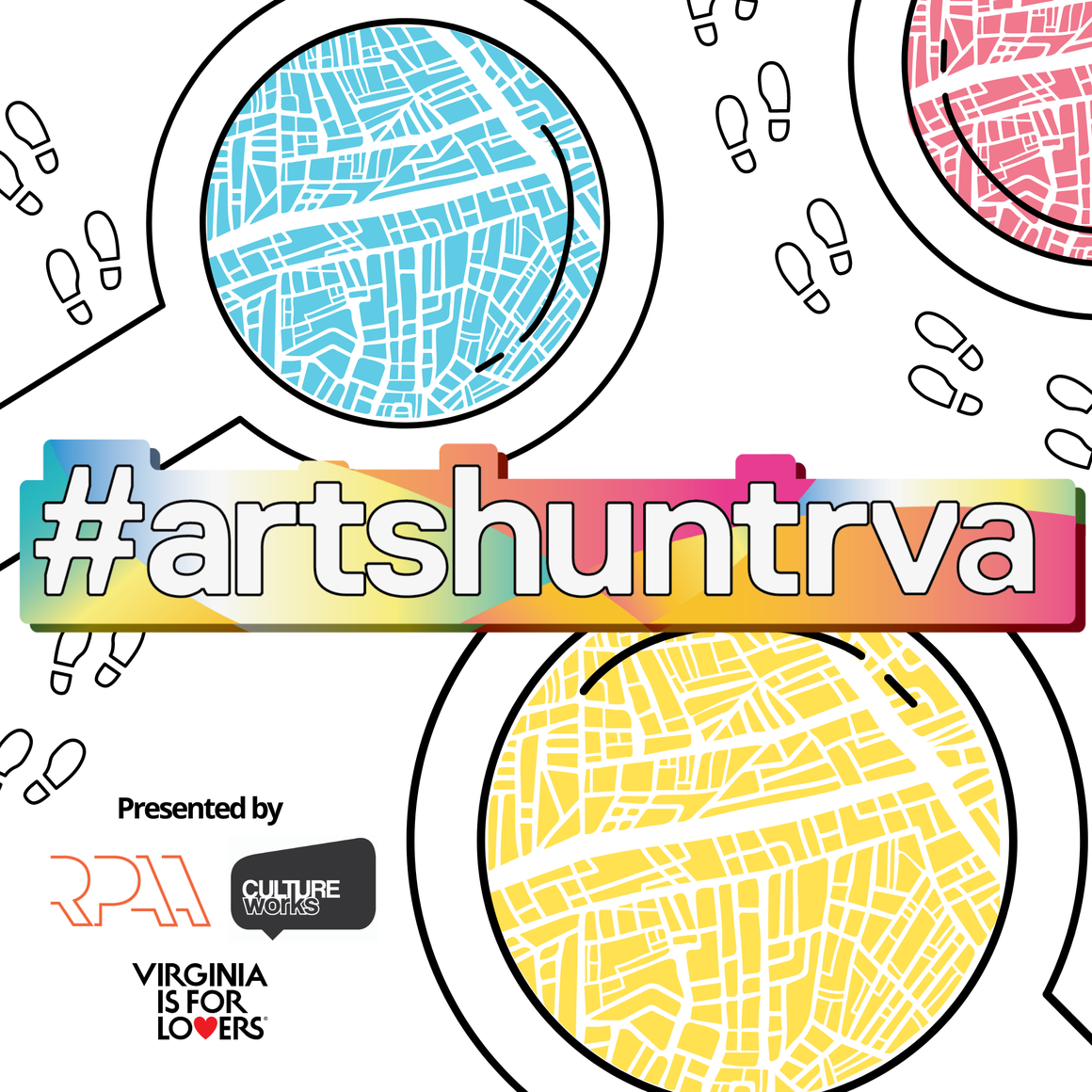 JOIN THE HUNT!
Richmond Performing Arts Alliance (RPAA) and CultureWorks have partnered together to bring a unique and interactive arts experience to the community as part of artoberVA 2021. If you are looking for an opportunity to get outside and explore arts and culture in the River City, we encourage you to DIG IN and participate in #ArtsHuntRVA!

OK, but what IS #ArtsHuntRVA?

Well… it's a scavenger hunt- but not your average scavenger hunt. Instead of hunting for objects, you will be hunting for arts and cultural organizations!

Here's how to get started:
Visit the #ArtsHuntRVA site HERE to register.
Once you register, you'll receive a list of locations to visit.
When you arrive at the site, whip out your smart phone 
to scan the QR code. You'll be treated to exclusive video content curated just for you! (We have everything from stage performances to gallery tours!)

Snap a picture and share it on social media! (use the tag #ArtsHuntRVA)

Keep an eye out for clues to SECRET LOCATIONS with chances to WIN PRIZES!
REGISTER NOW!