2023-24 Season
RPAA is excited to announce the 2023-24 Legends on Grace: Nightcaps & Stories season. This five part series features up-close and personal conversations and traditional cabaret style performances designed to showcase the amazing talent budding and thriving in the state of Virginia. You won't want to miss this exciting season hosted out of the venues of Dominion Energy Center in the downtown arts district.
Enjoy five shows for $260 (Tier I seating) or $210 (Tier II seating) per person and take advantage of no ticketing fees and free on-site parking. Subscribers also get the chance to secure the same table all season long! Single tickets will go on sale to the public on July 10.
SUBCRIBE TODAY

Bobby Smith9/23/23 at 8pm | Rhythm Hall
Virginia native, actor, teacher, choreographer, and director, Bobby Smith has graced the stages of Broadway and national theatres across the country – receiving numerous nominations and winning 3 Helen Hayes Awards. The evening will be hosted by Richmond native, music director, and pianist, R.L. Rowsey.

Both Sides Now 12/2/23 at 8pm and 12/3/23 at 2pm | Libby S. Gottwald Playhouse
Both Sides Now explores the music and lives of long-time friends and one-time lovers, Joni Mitchell and Leonard Cohen. Starring Robbie Schaefer and Danielle Wertz, the evening navigates the messiness of being human, the struggle to stay connected, and the importance of truly seeing one another.

DJ Harrison 2/24/24 at 8pm | Rhythm Hall
Grammy-Nominated producer, singer, and songwriter, DJ Harrison founded Jellowstone Studio and co-founded the record label of the same name. The studio has birthed countless projects by local artists in Virginia — including Butcher Brown. The evening will be hosted by Style Weekly music journalist and photographer, Peter McElhinney.

Crystal Monee Hall 4/13/24 at 8pm | Rhythm Hall
Richmond native, singer, songwriter, actor, and professor, Crystal Monee Hall's varied career includes roles on Broadway, tours with award-winning artists, and three albums. She has been a featured singer alongside Thomas Rhett, Ben Platt, Cynthia Erivo, Mariah Carey, and Kanye West. The evening will be hosted by TEDx speaker and author Sheila E. Battle.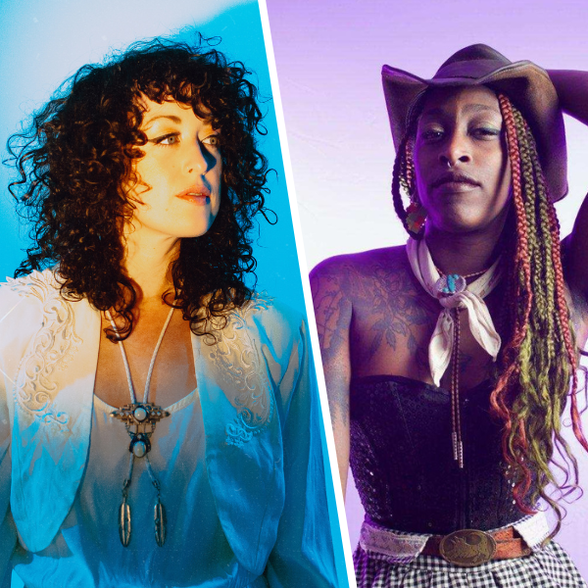 River City Spotlight 5/25/24 at 8pm | Rhythm Hall

Some of RVA's hottest artists come together to deliver a celebration of local talent. Ali Thibodeau, aka Deau Eyes, was recently recognized on NPR as Slingshot's 2023 Artist to Watch. Ali will be joined by Cassidy Snider & The Wranglers whose band blends blues and folk that takes you from the New Orleans Bayou to the Blue Ridge Mountains.
SUBCRIBE TODAY