Get ready for a laughter-filled season with our fantastic lineup of three unique comedy shows! From a comedy about two wildly unpredictable couples, to a side-splitting story of family secrets and the return of a zany group of friends. Don't miss out on the hilarious fun – there is truly something for everyone at CAT this season! 

September 16th – 29th
At Brightpoint Community Collage
Corky and Norm are excited to host Gerald and Laura at their home in the valley outside Los Angeles to watch a once-in-a-lifetime meteor shower. But as the stars come out and the conversation gets rolling, it becomes clear that Gerald and Laura might not be all that they appear to be. Over the course of a crazy, starlit dinner party, the wildly unexpected occurs. The couples begin to flirt and insanity reigns. 

**Meteor Shower is a hilarious comedy written by THE Steve Martin and is intended for mature audiences** 

We are delighted to share with you an exciting season of side-splitting comedy! Be prepared to be blown away by the incredible cast of Meteor Shower, which we are thrilled to unveil exclusively here first.

Corky: Jennipher Murphy
Norm: Paul S. James
Laura: Constance Moreau
Gerald: Skye Whitcomb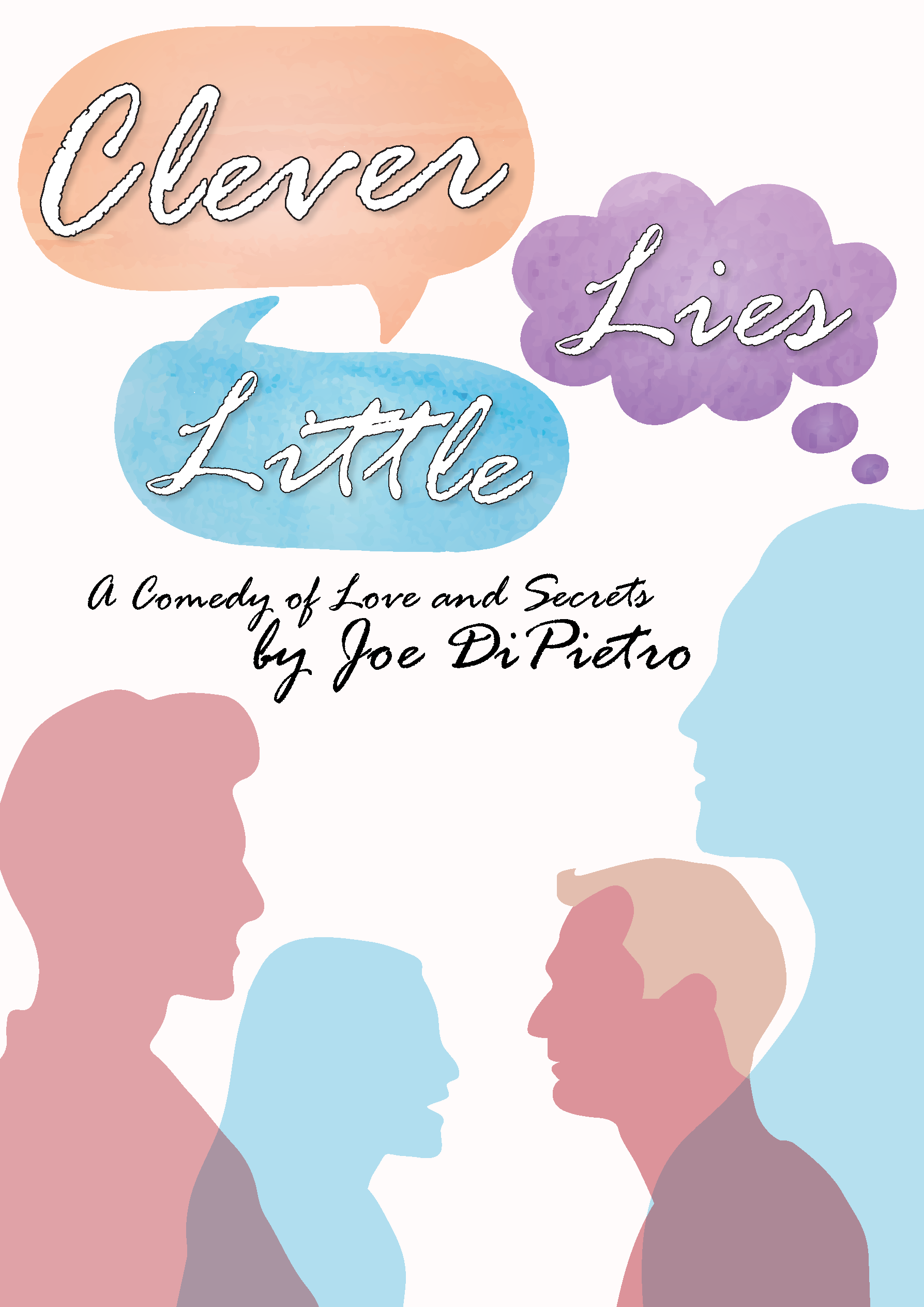 Winter 2024
Location TBA

A mother always knows when something is wrong. When Alice notices her beloved husband, Bill, has returned home on edge after a tennis match with their son, she grows suspicious and springs into action. Determined to piece together the puzzle, she invites her son, Billy, and daughter-in-law, Jane, over for drinks and dessert. Sidesplitting chaos ensues as Alice digs for the truth, resulting in even more honesty than anyone expected. Shattering and hilarious, CLEVER LITTLE LIES is a story of long-term love and marriage…for better…and for worse.

NINE Performances
June 7th – 23rd
HATTheatre

They're back!!!! The ladies of Exit Laughing are as zany and funny as ever, but now, Connie's daughter, Rachel has married her 28-year old stripper boyfriend, Bobby and they are expecting twins. Connie, Leona and Millie have been touring the world…having the time of their lives, returning to tell hysterical stories of their adventures. But this time, one of their adventures has gotten out of hand. Level-headed Connie has met a man in Paris and he's proposed to her. Everyone should be happy, but Rachel and Bobby are not. Connie's new boyfriend is the same age as Bobby.Whether you came to see Exit Laughing last season, or this will be your first time meeting these hilarious ladies, you can plan to have a good time! 
Let's talk about ticket fees
After leaving the Northern Henrico Civic Association, CAT had to make some changes in our operations. One of those changes was partnering with a new company to manage our ticket sales, both online and at the box office. Our goal was to find an affordable and flexible company that provided a user-friendly experience for both customers and box office staff. We ultimately chose a company called On the Stage.
On the Stage offers more than just ticket sales support, they assist us in managing our website, social media, donation and fundraising efforts, and contact database. This assistance is made possible by the small fee they add to the online checkout and build into your ticket cost when you buy tickets in person. Additionally, they charge a minor fee for credit card transactions, similar to small merchants who also incur these fees from credit card companies. These fees are not intended to enrich any executive in a fancy office with a view. Instead, they are reinvested back into CAT in the form of services and advantages offered by OTS that are not available with other ticketing groups
We received a notification from OTS that new tools will be available for us to use, which will allow us to frequently communicate with you like this. As a result, the fee for this season will increase from $1.35 to $1.85 per ticket. Even though fees are going up slightly, our base prices before these fees will stay stable for the upcoming season, continuing to be one of the best values for local professional theatre in town!
If you would like to learn more about who and what On the Stage (OTS) is, you can visit their website and read their "About" section here.